Youbond Automatic Flute Laminating Machine
You can find this machine in different sizes and with different equipment.
This machine is used for color top sheets and corrugated paper laminating, top paper adopt scale continuous paper feeding, unique front gauge positioning way to insure the bottom paper never exceed. Easy operation and maintenance.
Options: 
1.Side Gauge Positioning
2.Bottom Paper Servo Motor Control
3.Water Tank Automatic Cleaning System
4.Bottom Paper Suction Power Frequency Conversion
5.Bottom Belt Humidifying Function
CHARACTERISTICS:
1.Advanced automatic tracking technology, according to the size of the paper automatically
adjust the relevant parameters, so that the machine is always running in the best condition
2.Unique front gauge positioning system, accuracy and the bottom paper never exceed; top paper exceed adjustable
3.Equipped with high precision high speed automatic feeder, strengthening type paper feeding device, feeding smoothly.
4.Using the principle of offset printing machine side gauge positioning, error correction for about top paper stack and feeding process;
5.Bottom paper using suction automatic feeding, can adjust wind strength in the touch screen, and is equipped with a belt humidifying function;
6.Standby stack table can pile paper under non-stop situation, along the rail into the elevator, high working efficiency
7.Imported electrical components, to ensure the stability of the circuit system. PLC tracking technology, automatic fault alarm
8.Fully automatic glue supplementary system, can automatically replenish the loss of the amount of glue, and cooperated with the glue recycling
9.Independent water tank control cycle, ensure the bottom paper back dry, at the same time cleaning up roller、glue receive tank and back glue tank;
10.Single side adjustment of the roller pressure, and equipped with a dial gauge, the replacement of the bottom paper onestep- to- reach.
INTRODUCTION:
1. TOP SHEET FEEDING MECHANISM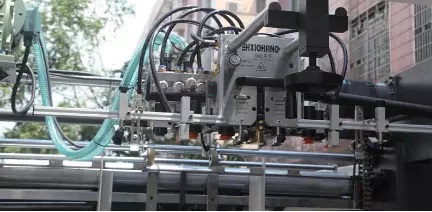 High precision high speed automatic feeder, , feeding smoothly.
Strengthening type paper feeding device, nozzle angle is adjustable,
suitable for different type of papers
2. PRESSURE REGULATION POSITIONING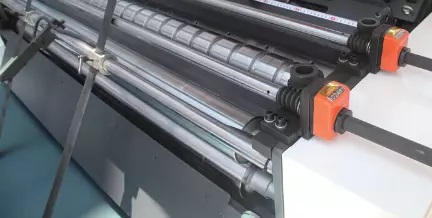 Single pressure regulation, to ensure that the two side pressure be
same With the display of dial gauge, it is easy to adjust when change
the paper
3. SIDE POSITIONING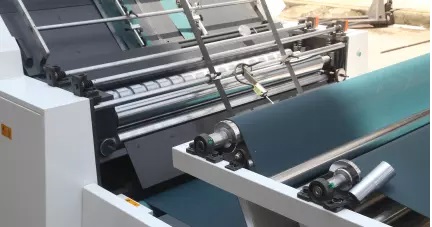 Side Gauge Positioning, error correction for about top paper stack
and feeding process; Similar with the principle of offset printing machine,
positioning accuracy
4. TRANSMISSION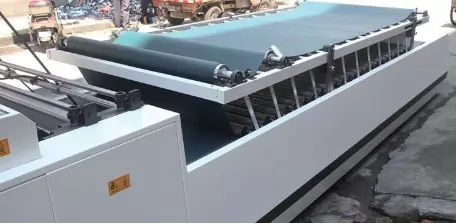 Floating design of press, no need to adjust the pressure Heightening design,
smooth working for thick corrugated paperboard
5. ELECTRICAL SYSTEM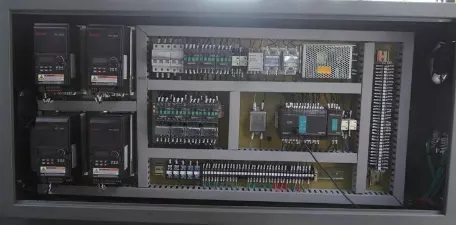 Main electrical components are imported brands,PLC tracking technology,
automatic fault detection
6. PRE-STACK PART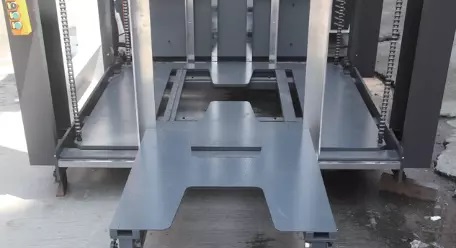 Standby stack table can pile paper under non-stop situation,
along the rail into the elevator, high working efficiency. Using the "working"
font design,the platform can be used to push and easy back, labor saving
Make An Enquiry
Description
Additional information
| | |
| --- | --- |
| Availability | Available for Ordering |
| Brand | Youbond |
| Condition | New |
| Status | Out of Stock |
| Model | YB |